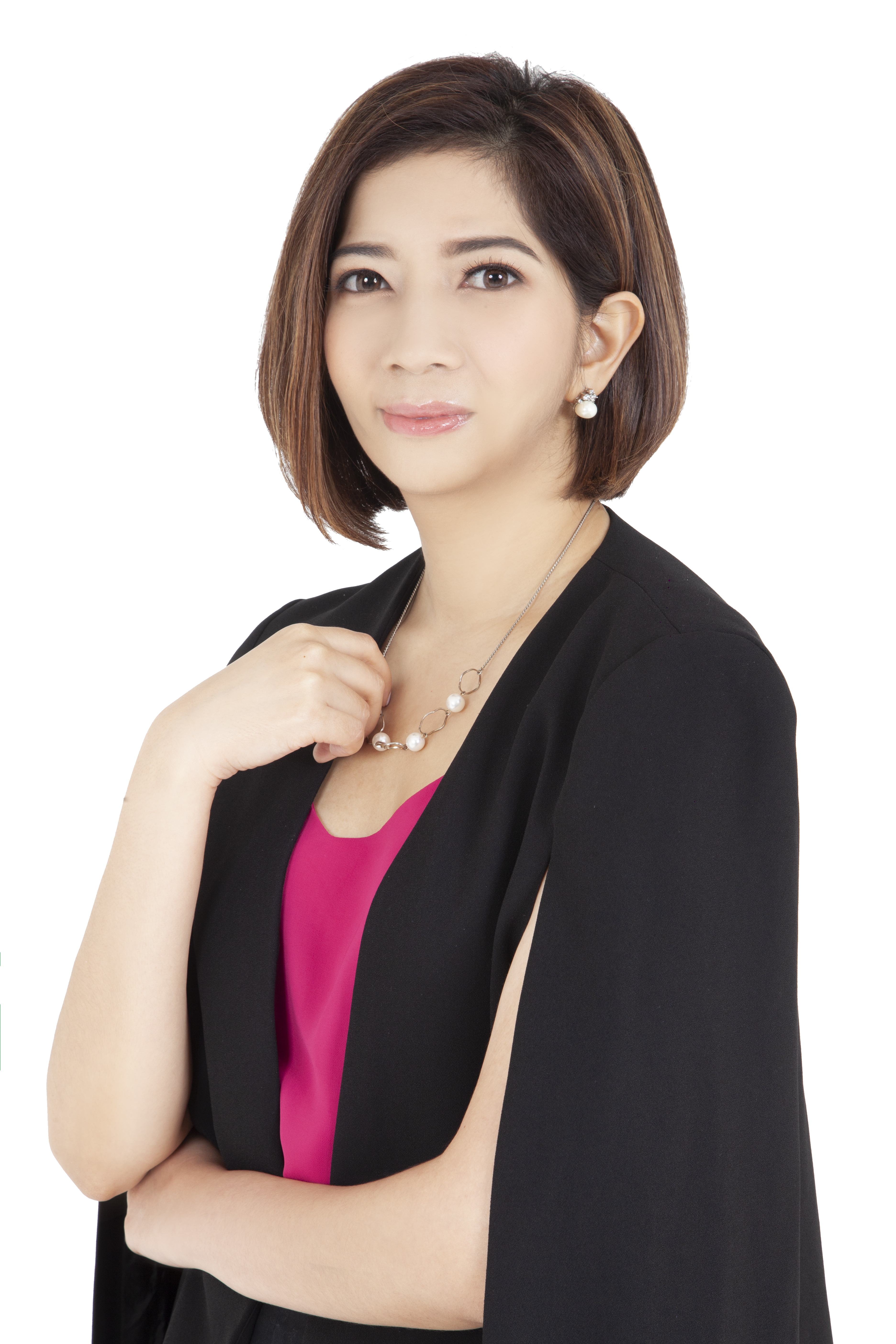 Certified Image Consultant
Certified Men's Styling Consultant
HRDF Certified Trainer
About Ranukka Singham
Ranukka's strong stage charisma and natural flair of humor is ever hard to miss. After graduating with a bachelor's degree in Optometry, she fueled her passion for public speaking & training by going into corporate and has been in training for the past 7 years. Her most recent assignment was leading the professional affairs department in Alcon Laboratories, a Novartis division. There, she oversaw internal as well as external trainings among other priorities in her job role. Her training experience has been widely recognized, speaking for major events internationally, as well as a track record of training over 5,000 professionals over the course of her career. This includes employees from big companies such as Focus Point Optical Group, Watsons Malaysia, SEGI University and Management & Science University just to name a few. In addition, her strong proficiency in Mandarin propelled her even faster in an industry that was predominantly mandarin speaking. Ranukka also uses her vibrancy and energy to maximize learning opportunities. Because of the recognition that she has had in the past, particularly in the optical industry, Ranukka was invited as a guest lecturer for 3 terms in Axismatic Institute of Opticianry, teaching majorly on optometry basics as well as the art of communications & business etiquette. There, she discovered a strong interest in the subject matter and decided to marry this with her other passion in fashion and styling. This lead to the pivot point in her career life in which she decided to pursue the field of Image Consultancy. Fast forward to today; Ranukka is not only a certified Image Consultant, but also a qualified trainer, with the accreditation from the Ministry of Human Resources Malaysia.
In her journey of being an Image Consultant, she has had some notable achievements under her belt, including a speaking engagement with the Malaysian Community Pharmacy Guild ( MCPG) ; Panelist in a forum session hosted by Association of Bumiputera Women Entrepreneurs; recurrent invitation to speak for the annual women's conference hosted by ACTS Church; corporate training for an established events agency, Platinum Podium S/B as well as hosting a monthly women empowerment workshop held in Klang Valley. Apart from that, she has helped many women as well as men achieve their fullest potential and regain self- confidence through her signature "Image Revamp" personal styling sessions.
Her client profiles are of a wide spectrum, from as high as managing directors; Medical professionals of doctors, pharmacists to even homemakers who want to rebrand themselves for a feel-good factor. Ranukka is a firm believer that you do not get to make a first impression, twice. Hence it is very important to understand your best attributes and how to present them in the best possible way. Because of her strong passion in image, style & communication, as well her dynamic personality, Ranukka's sessions, be it hosting, training or workshops, are nothing short of informative and fun!
Ranukka's Profile at A Glance:
Qualifications:
Bsc (Hons) in Optometry
Certified Image Consultant (Image, Style & Color)
HRDF Certified Trainer
Experiences
Leading the internal & external training department in a pharmaceutical company
In charge of business development & marketing in an optical mini retail chain
Corporate training on image, style & business etiquette
1-to-1 personal makeover session (including consultation, wardrobe management & personal
Media Exposure
News Straits Times
The Star
Companies That She Has Trained:
Petronas
Sunway College
Sunway University
Focus Point Optical Group
Watsons Malaysia
DKSH Malaysia
Platinum Podium Sdn Bhd
Malaysian Community Pharmacy Guild
Management & Science University (MSU)
SEGI University (Faculty of Health Sciences)
Axismatic Institute of Opticianry