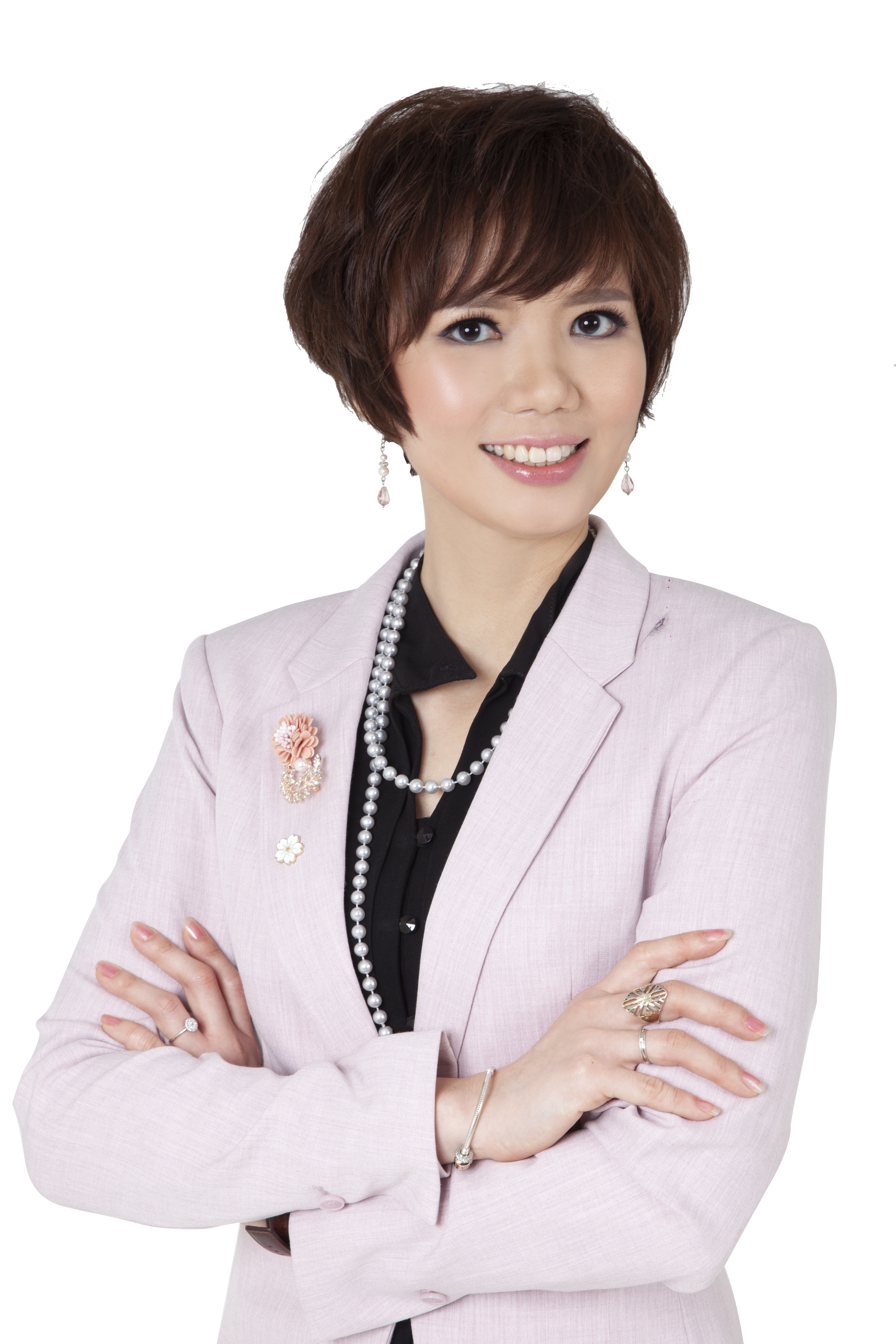 Certified Image Consultant
Certified Trainer
(HRDF & Maximum Partners, Thailand)
Certified Sommelier Foundation Programme
Certified Wilderness First Responder
Co-Author
About Carynn Goh
"Life is about moments". Carynn carries a down to earth character with a strong will to empower people in redefining themselves, unlock their inner strength, and create opportunities with more fulfilled and inspired moments in life, just as she has done so for herself.
Incorporating experiences enriched from over 8 years of corporate life into her trainings, Carynn is a Certified Image Consultant from Global University of Lifelong Learning (GULL), USA; under the tutelage of renowned Multi Award-winning Women Icon in the industry, Dr Wendy Liew. Believing that a strong external outlook is led by a strong inner self, Carynn explored deeper aspects in life, such as love and relationships. She co-authored and published "Power Dating: 8 Invisible Magnets to Get You a Date" with her life partner, aiming to help people find success in dating and create meaningful, lasting relationships. Additionally, Carynn is certified internationally by Thailand's Top Life & Leadership Coach – Maximum Partners and an accredited trainer by the Malaysian Human Resource Development Fund (HRDF).
Graduating 1st Class from the University of Malaysia, she had worked in a public listed company managing marketing and logistics for key accounts before venturing into a premier F&B Distribution Company. From a teaching degree to a manufacturer to the F&B industry, Carynn has developed her personal branding and professional outlook, consequently accelerated promotions with her successful track records. She was assigned to spearhead the direction and to secure new brands in a newly setup Health & Wellness Division, where she fast tracked to become a Product Group Manager and successfully groomed a brand to lead in its product category within 2 years. During this time, she also gained reputable representations for the brand in premium retailers such as ISETAN, GCH and also Asia's no 1 Health & Beauty retail – Watsons Personal Care Stores.
With an innate draw to working with people, Carynn is a firm believer that confidence is a skill that can be built both inside out, and effective application of tools and techniques can unleash hidden potential within the human capital, both on the personal level as well as the organizational level.
The insights from growth in her personal corporate career provide Carynn with a unique advantage to design and develop workshops and training programmes custom-tailored to suit her clients' visions and values, surrounding power areas to create the competitive edge for accelerating growth, performance and establishing business relations on a higher level.
Focusing on 3 game changing Power areas beginning with Building Blocks to a Strong Personal Brand, she shares proven techniques to Create Impactful and Lasting Impressions and more importantly Science backed strategies to Master Social Intelligence. Having awareness and conquering the areas of image management down to projecting your professionalism, as well as communication skills can lead to positive perceptions about you, your product or services, your people AND, the Company's brand image. This in turn translates to strong meaningful experiences within your people, with business partners, and especially with your clients. The ripple effect from mastering the 3 power areas covers beyond merely better performance and higher achievements, but a more composed culture and lasting positivity.
As a lifelong learner, Carynn is also fueled by being an avid traveler, Vipassana meditator, scuba diver and a certified Wilderness First Responder (WFR) by the Wilderness Medical Associates International (WMA), USA (2019-2022).
In today's fast-moving world, it is a major key to invest in continuous reinvention, strengthening and improvement of YOUR own personal brand. Join Carynn in her mission to ensure that YOU and YOUR PEOPLES ideas and qualities STAND OUT, and create ALTITUDE for greater heights.
Carynn's Profile at A Glance:
Qualifications:
Certified Image Consultant (GULL University, USA)
Certified Trainer (Maximum Partners, Thailand)
Certified Trainer (Human Resources Development Fund (HRDF), Malaysia)
1st Class Honours, Dean's List, B.Ed TESL (National University of Malaysia)
Certified Sommelier Foundation Programme (The Wine Academy)
Certified Wilderness First Responder (2019- 2022) (Wilderness Medical Associates International, USA)
Experiences & Incentives Achieved:
Co- author of Power Dating: 8 Invisible Magnets to Get You a Date
Product Group Manager, Health &Wellness Division
Brand Manager, Health & Wellness Division / Wines Division
Spearhead start-up Health & Wellness Division in F&B based Distribution company
Successful acquisition and grooming of brand to become a leading brand in its category
Best Potential Distributor Award by Australian brand principal
Successful implementation of customs & regulatory compliance, logistics solutions for new import product category (import of cosmetic category products)
Successful product listings & market development for existing and new product category – Retail, Pharmacies
Key account client management
Client collaborative promotional events – Hotels, Restaurants, Retail, Pharmacies
Overseas Expo Trade Missions
Product & retailing trainings
Image consultant – personal transformations
Wardrobe Strategist – dressing for maximizing possibilities & your ROI
Companies That She Has Trained:
Watsons Personal Care Stores
Health Lane Family Pharmacy Sdn Bhd
AM PM Pharmacy Malaysia, Johore
AA Pharmacy Malaysia
Multicare Health Pharmacy Sdn Bhd
Barn Thai Restaurant & Bar