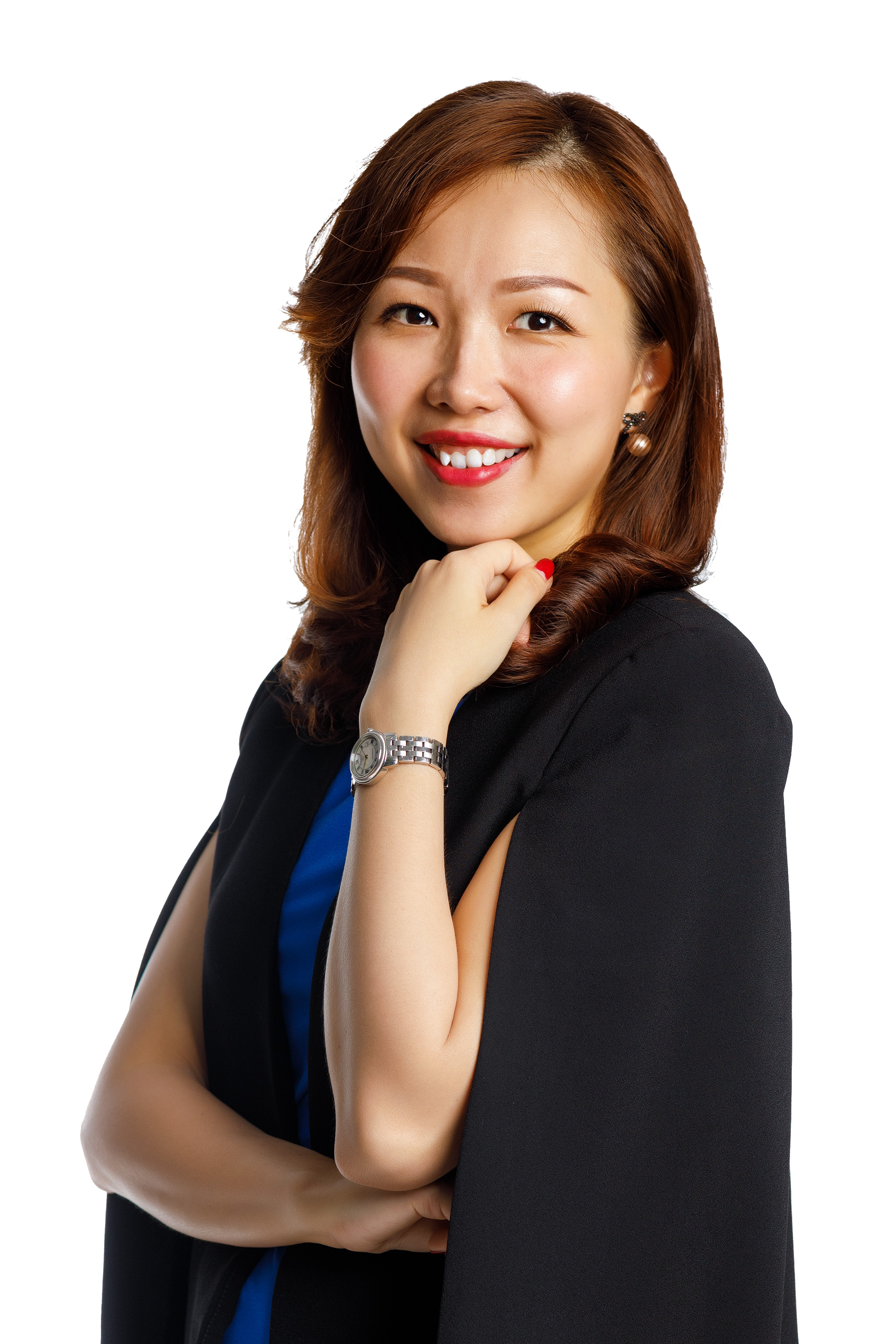 Certified Image Consultant (CIC)
Certified Trainer, Human Resources Development Fund (HRDF)
Certified Practising Accountant Australia (CPA)
About Vivmmie Lau
Underneath her gentle mannerism, she has unstoppable will to achieve meaningful fulfilment in life. Vivmmie favourite apostle is "everyone can be a rising STAR if you brand it right". With Vivmmie's Type A personality, she never stops strived for better self and has been profoundly certified in few key areas. She is a Certified Image Consultant from Global University of Lifelong Learning (GULL), US, (with mentorship by Dr Wendy Liew, the renowned Certified Image Consultant and founder of The Image Creator), a Certified Trainer by Human Resource Development Fund (HRDF), and Certified Public Accountant Australia.
Vivmmie holds Bachelor of Business (Accounting), from La Trobe University, Australia, and a proud receiver of MAPCO (Malaysian Association of Private Collages) scholarship. She has close to 2 decades of corporate experiences in public accounting firm, local listed company and US based multi-national company.
From her career journey as an Auditor to Senior Manager as well as from local to international companies that she has contributed to , she started as the external auditor with Ernst & Young, where Vivmmie has been extensively exposed to knowledge and experiences in external audit, consultancy and customer handling across multiple industries ranging from semiconductors, medical, hotel, services and retail businesses. And even since then, she was highly valued for her unique ability to drive high customer satisfaction throughout her consultancy journey.
After Vivmmie has advanced to her CPA Australia status, she resumed a corporate accountant role in Eng Tekhnology Berhad, a local listed company (currently being privatised), which she had opportunity to handle interim and annual reporting to Bursa Malaysia, company secretarial work, and treasury activities.
With Vivmmie genuine interest to venture into accounting shared services world, she had joined Altera Corporation, US based Semiconductor Company, where Vivmmie was one of the pioneer finance employees supported the start-up of the shared services centre. As part of pioneering pathway, she has been entrusted with many precious opportunity and business travel to United States for knowledge transfer and finance system migration project. From there, she has been exposed to US working environment, cross cultural communication and gradually build her strong personal branding as highly regarded business partner to her US based bosses, colleagues and team. Vivmmie has been consistently appraised for being an effective communicator, versatile and people-oriented leader and successfully gained 3 promotions in 6 years. As her last job in Altera, she landed into the role of Senior Manager of Corporate Accounting team, managing team of accountants in Penang, Japan and China. Through her managerial role, she realized that she enjoyed working together with her employees for personal and career development related coaching. She successfully raised handful of junior accountants to build effective personal branding, achieved personal breakthrough and attained personal advancement in rank and role. Vivmmie think this is the best achievement throughout her decades of career journey, for being able to build people to maximise their potential and find their way.
Vivmmie last employment was with Intel Corporation, where she has been successfully integrated to after Altera was acquired by Intel. She was holding the significant position of project manager who is responsible to influence, design and drive centralization of Intel finance activities from high cost geo to its shared services in Penang and Costa Rica.
She has been inspired and benefited from the honourable mentorship by numerous renowned corporate leaders along her career journey to raise her to where she is today, and that has shaped her to be the firm believer of "we rise by lifting others". All of the precious people experience and her inherent altruistic personality has helped to connect the dots for Vivmmie today to embark into this new path of transforming lives as Corporate Trainer and Image Consultant.
"Only we understand, will we care. Only we care, will we help. Only if we help all will be saved" By Jane Goodall.
Vivmmie's Profile at A Glance:
Qualifications:
Certified Image Consultant (CIC)
Certified Trainer, Human Resource Development Fund (HRDF)
Certified Practising Accountant Australia (CPA Australia)
Bachelor of Business (Accounting), La Trobe University
Experiences:
Motivate, guide and develop employees to maximise their potential and achieve excellent performance
Coach employee to build effective personal branding.
Emerged to be effective business partners to US and international stakeholders with her strength in communication across cultural differences
Project management for finance centralization activities.
Pioneering the start up for finance shared services
Consultancy experience with accounting Big 4 companies.
A member of Toastmaster program
Awards:
Advancement to Certified Practising Accountant as the result of completing CPA exams, relevant apprenticeship in accounting and finance and completion of successful mentorship with experienced CPA.
High Distinctions holder for the 4 modules of the CPA examinations, namely Reporting and Professional Practice, Corporate Governance and Accountability, and Assurance Services and Auditing, Financial Accounting. Distinction holder for the module of CPA examination, namely Knowledge Management.
Awarded the Malaysian Association of Private Colleges ("MAPCO") scholarship to pursue the foundation studies and degree program at Nilai College, based on excellent academic result.